TAKE THE WORRY OUT OF PROPERTY MANAGEMENT.
LET RESIDENTIAL RENTALS BE HANDS ON, SO YOU DON'T HAVE TO BE.
---
GREAT SERVICE WITH INTEGRITY
Residential Rentals Limited is a 100% property management focused organisation providing hands on, knowledgeable property management services to landlords in Auckland and the greater Auckland area as well as Northland, Bay of Plenty and Wellington.
Established in 2001, we are a boutique family run business specialising in managing good quality homes for property investors and home owners. Our property managers have a smaller portfolio of properties to manage in comparison to many other property management companies, and you have a whole team working for you, not just one person. This allows us to offer hands on personalised property management service and ensures your property is managed to the best possible standards, keeping you and your tenants happy.
We are investors ourselves, this means we know what it is like to be a landlord and how important it is to have a property manager working for you and we pride ourselves on the fact we very rarely go to Tenancy Tribunal because we select the right tenants and provide effective tenant management.
Our mission is to simply take the hassle and worry out of owning an investment property and to help our owners achieve the very best return for their investment. When we do business with you, we really care about the outcome for both of us.
So whether you are a professional investor, just entering into the property market for the first time or if you are a home owner moving away from your family home and need someone to manage it until you return, you have come to the right place.
---
A SOLID FOUNDATION BEHIND THE NAME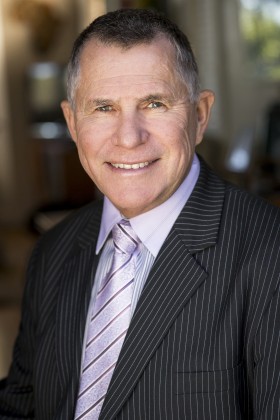 Alan Rolston Owner and Director of Residential Rentals Limited, has experienced first hand and contributed towards some of the most exciting growth of the greater Auckland area since 1999.
Alan's investment experience began with his first property purchase at 18 years of age. Since then he has been closely involved himself, and with others, in wealth creation through residential property investment.
In 1997 Alan set up his own construction company to produce good quality three and four bedroom brick and tile homes. These homes were constructed in good locations therefore attracting good quality tenants who were prepared to pay excellent rents, while at the same time providing investors with a property that would provide them with excellent capital gains, and give them years of maintenance free ownership. He passed these homes on to Property Managers in the industry, only to find that their performance was completely substandard. Brand new homes had poor quality tenants that were simply not screened effectively.
In 2001 Alan set up Residential Rentals, so that he could he could take on the management of these properties for investors, providing them the knowledge and experience gained over 40 years in the industry. He then left the construction business entirely to focus all his attention on providing the best property management service in Auckland and the Greater North Island region.
With a real passion for residential property and a vast knowledge of the rental and mortgage market, Alan has over the years, helped clients create real wealth through this type of investment.
Today the company is under the management of Alan's daughter Angela, who has brought experience in sales and operations management to the company, while holding onto the values that the company is built on. Alan still plays an active role in advising and passing on his in-depth knowledge to Angela.
---
MEET THE TEAM
Alan Rolston

Owner & director




Alan Rolston is the Owner and Director of Residential Rentals. He has watched his business grow significantly since opening its doors in 2001.

Alan has been involved in the property industry since a young age of 16 when he purchased his first investment property and rented it for $18 per week! Over the years he has constructed in excess of 800 houses for home owners and investors through his own construction company. Focusing on building good quality brick and tile three and four bedroom homes that attracted high quality tenants and provided an investment property that was maintenance and worry free.

In 2001 Alan's established Residential Rentals Ltd as a boutique property management company that people will refer to as their number one choice, he has done just that. The objective was to manage his client's properties on a very personal basis and be sure that the properties had high quality tenants that paid their rent on time and looked after the home as if it was their own.

In his spare time, Alan likes to spend time with his wife, children and grandchildren, travel overseas for work and leisure, maintain and work on his property which he built himself and keeping fit and healthy.
Linda wood

administratIon manager

Linda is the glue that keeps Residential Rentals together. She manages tenants and landlords queries, arranges renewals, new tenancies, bonds, property expenses & advertising. Linda also handles all financial transactions to do with property management.

Linda is a details person who you can trust will deal with your property administration needs efficiently.

Outside of work Linda is a mother to three teenagers, in the process of planting an Italian Style Garden at home, reading books and loves to go to Bruce Springsteen concerts!

admin@residentialrentals.co.nz
Angela Rolston

SALES & OPERATIONS MANAGER

Angela has a career background in Sales and Operations Management with a solid foundation in customer service which means Angela has the knowledge to make this business run smoothly and efficiently. Angela is dedicated to offering transparency to clients and always operating with the highest levels of integrity and ensuring high standards are consistently met throughout the business. With a professional view of the industry Angela will give honest advice to ensure your property is well managed at all times.

When Angela was 20 years of age she worked for Alan in his construction company for a year prior to leaving for her first sales role in the construction industry. With a passion for residential property, Angela returned to the family business to share her energy and expertise with the team.

In her free time, Angela enjoys working out at her husband's CrossFit gym, walking their dog Lily and spending time with friends and family over delicious meals.

angela@residentialrentals.co.nz

+6422 018 4652
Terry KERR

PROPERTY MANAGER

Terry has a strong and extensive background in customer service with previous experience in property management which makes him a great asset to the team. He has great organisational and time management skills that ensures our owners and tenants are well looked after. Terry will look after your investment, take the time to listen to your needs and place the right tenant into your property.

Terry is a positive and energetic character, which makes dealing with him a breeze.

Originally from the mighty Manawatu, Terry now lives and works in Auckland. In his leisure time, Terry enjoys riding his motorbike, camping, spending time with friends, dining out with friends at local restaurants trying new food & wine and exploring the wonderful sights that New Zealand has to offer.

pm@residentialrentals.co.nz

+6421 742 730